Acción Mutante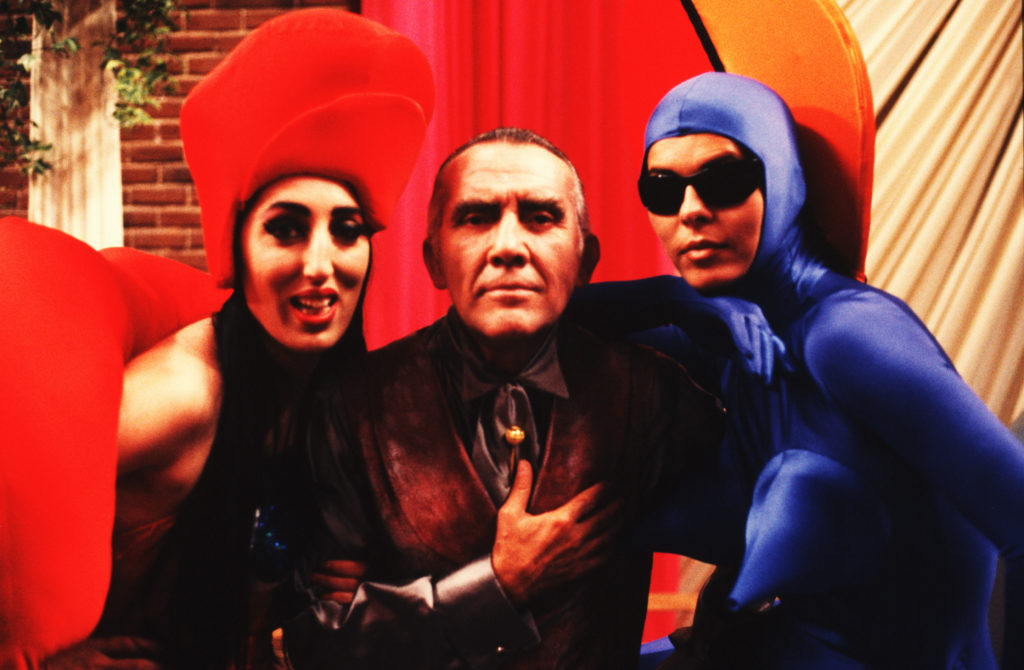 15/04/20 — 8:30 p.m. | Cancelled due to Covid-19
Theatiner Filmkunst
ES 1993 | 91 min. | Spanish with English subtitles | Directed by: Álex de la Iglesia | With Antonio Resines, Alex Angulo, Frédérique Feder | Costume design: Thierry Mugler | INTRODUCTION: Dunja Bialas (Film Critic)
In cooperation with the Kunsthalle München
The French fashion designer Thierry Mugler (*1948) is one of the most visionary craftsmen of his trade. He combines glamour with eroticism and science fiction, breaks codes and defies conventions in creations that are sensual universes full of dramatic feelings. For Álex de la Iglesias' cult film Acción Mutante, Mugler has created costumes with protruding shoulder pads and metallic bras as well as futuristic uniforms. This sci-fi grotesque by comic fan De la Iglesia revolves around the terrorist unit Acción Mutante that has shattered the world of the beautiful and rich. The film was produced by Pedro Almodóvar. De la Iglesia (*1965) is associated with the work of David Lynch and Quentin Tarantino and is considered the enfant terrible of Spanish film. A cinema evening in conjunction with the exhibition Thierry Mugler: Couturissime on view from April 3 – August 30, 2020 in the Kunsthalle München.