Interlude 2021/22
Shirin Neshat
On the occasion of the Pinakothek der Moderne exhibition "SHIRIN NESHAT. LIVING IN ONE LAND, DREAMING IN ANOTHER"  (Nov. 26, 2021 to April 24, 2022), KINO DER KUNST shows in collaboration with the Bayerische Staatsgemäldesammlungen and the Pinakothek der Moderne and Theatiner Filmkunst:
Wed 06/04/2022 | 8 p.m. | City Theaters
Shirin Neshat is present!
Tickets
LAND OF DREAMS
USA 2021 | 113 Min | D: Shirin Neshat und Shoja Azari | engl. OV
With Sheila Vand, Matt Dillon, William Moseley, Isabella Rossellini
Guests: Shirin Neshat, Shoja Azari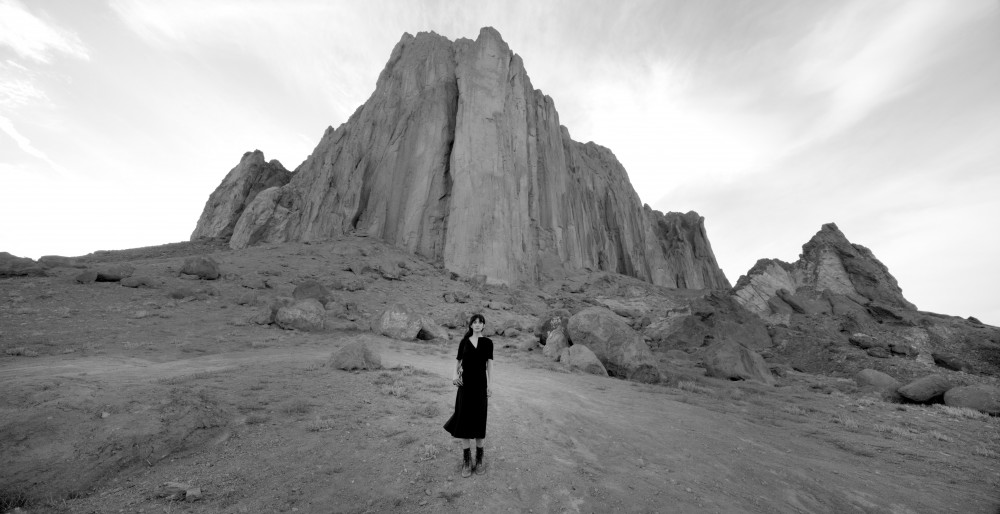 An unusual narrative form for Neshat as a political satire, set in the increasingly closed-off USA in a very near future. It tells the story of a young Iranian-American woman, Simin, one of the last immigrants. Commissioned by a government agency that monitors citizens down to the subconscious, she asks people about their dreams. New York-based, Iranian-born Neshat and her co-director Shoja Azari, both regular artists at KINO DER KUNST, co-wrote their film, which often slides into the surreal, with legendary screenwriter Jean-Claude Carrière, who died in 2021 and worked with Louis Malle, Milos Forman, Luis Bunuel and Volker Schlöndorff, among others. The film premiered this year at the Venice Film Festival.
We thank the producer Bon Voyage Films, BR and HFF for their support.
Sun 30/01/2022 | Theatiner | 11.00 am
LOOKING FOR OUM KULTHUM
DE/AT/IT/MA 2017 | 90 Min | D: Shirin Neshat and Shoja Azari |Engl./Germ./French OV Germ. Subs. | With Neda Rahmanian, Yasmine Rais
Introduction: Nina Orda, KINO DER KUNST
This is the making-of a film about the Egyptian singer Oum Kalsoum (1904-1975), still the most important musician in the Arabic-speaking world. Torn between the difficult filming in Morocco and family problems with her adolescent son, director Mitra visibly confuses reality and imagination. In her second feature film, Shirin Neshat uses seductive images, beguiling music and camera work taken from her video works to create a double portrait of women: director Mitra and the young teacher Ghada, who portrays Oum Kalsoum.
Sun 27/02/2022 | Theatiner | 11.00 am
WOMEN WITHOUT MEN

DE/AT/FR 2009 | 95 Min | D: Shirin Neshat and Shoja Azari | Farsi OV Germ.Subs.
With Shabnan Tolouei, Orsolya Tóth
Introduction: Judith Csiki, Bayerische Staatsgemäldesammlungen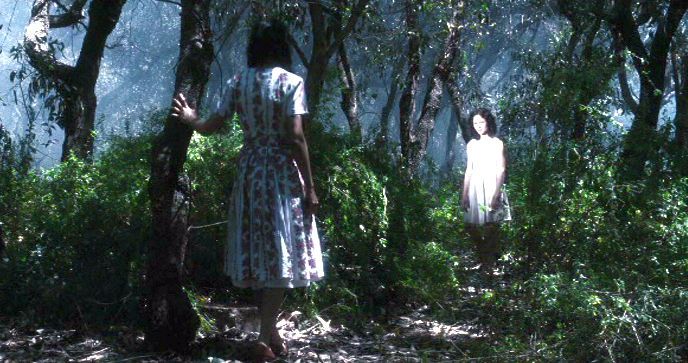 In her first feature film, which won the Silver Lion at the 2009 Venice Film Festival, Shirin Neshat takes up her most important theme with her own extreme video aesthetic: the difficult role of women in Middle Eastern countries. At the same time, through four interwoven Iranian women's fates, she evokes the historically last democratic era in her homeland, before the 1953 U.S.-led coup in favor of the Shah.