Interlude 2021/22
Jacobus Vrel
Accompanying the collection presentation Jacobus Vrel in the Alte Pinakothek (12.10.2021 to 27.02.2022), KINO DER KUNST in cooperation with the Bayerische Staatsgemäldesammlungen shows film art in the cinema Theatiner, each with an expert introduction:
Sun 17/10/2021 | Theatiner | 11.00 am
REMBRANDT
GB 1936 | 85 Min | D: Alexander Korda | Engl. OV German Subs | 16mm
Script: Carl Zuckmayer | With Charles Laughton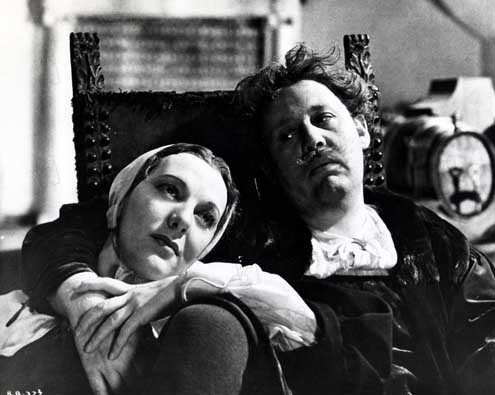 Powerful visual and atmospherically dense character study that dramaturgically deviates from other artists' biographies by focusing on a specific moment in the life of the already famous and wealthy painter: namely, when his painting becomes darker after the death of his wife Saskia and increasingly displeases his patrons… Charles Laughton in probably his best role.
Sun 24/10/2021 | Theatiner | 11.00 am

NIGHTWATCHING
GB 2007 | 141 Min | D: Peter Greenaway | Engl. OV German Subs
With Martin Freeman
The creation of Rembrandt's most famous painting, the "Night Watch," told like a criminal investigation. A typical but particularly successful Greenaway, treating painting like a "frozen" cinematic moment and film like a painterly play of light and dark – and also thrillingly telling of a mysterious plot surrounding the 1642 painting that stands at the beginning of Rembrandt's dramatic fall from favor with his patrons.
Sun 14/11/2021 | Theatiner | 11.00 am
GIRL WITH A PEARL EARRING
USA/GB 2003 | 96 Min | D: Peter Webber | Engl OV German Subs
With Scarlett Johansson, Colin Firth
Introduction: Kristen Gonzalez, National Gallery Washington
One of the most famous films about painting, which unfortunately is very rarely seen on the big screen. Only loosely following the literary model of the same name by Tracy Chevalier about the creation of a painting, the focus is not on the maid working in Vermeer's house who becomes the painter's assistant and model. Instead, it is the lighting by the multiple award-winning Portuguese-French cinematographer Eduardo Serra, who perfectly recreates Vermeer's painterly universe in his film images.
Sun 21/11/2021 | Theatiner | 8.30 pm
PANIC ROOM

USA 2002 | 112 Min | D: David Fincher | Engl. OV
With Jodie Foster, Kristen Stewart, Forest Whitaker
Introduction: Dr. Bernd Ebert, Chief Curator of Netherlandish and German Baroque Painting, Alte Pinakothek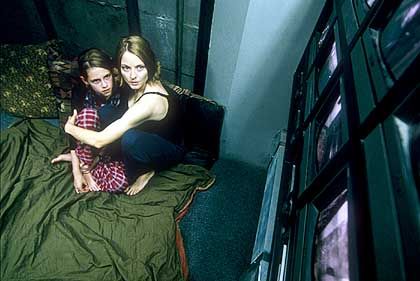 In this exciting thriller, architecture takes on a dramaturgical leading role. Not as a mystery in the form of an architectural or perspective alienation, as in the paintings of Jacobus Vrel, but as a protagonist who determines the entire plot. In addition, there is the mysterious mother-child relationship, as Vrel also frequently hints at. For when the home of Meg Altman (Jodie Foster) is burglarized, she flees with her daughter Sarah to a supposedly safe room on the top floor. Supposedly safe…
Sun 28/11/2021 | Theatiner | 8.30 pm
INCEPTION
USA 2010 | 148 Min | D: Christopher Nolan | Engl. OV
With Leonardo di Caprio, Tom Hardy, Elliot Page, Marion Cotillard
Introduction: M+M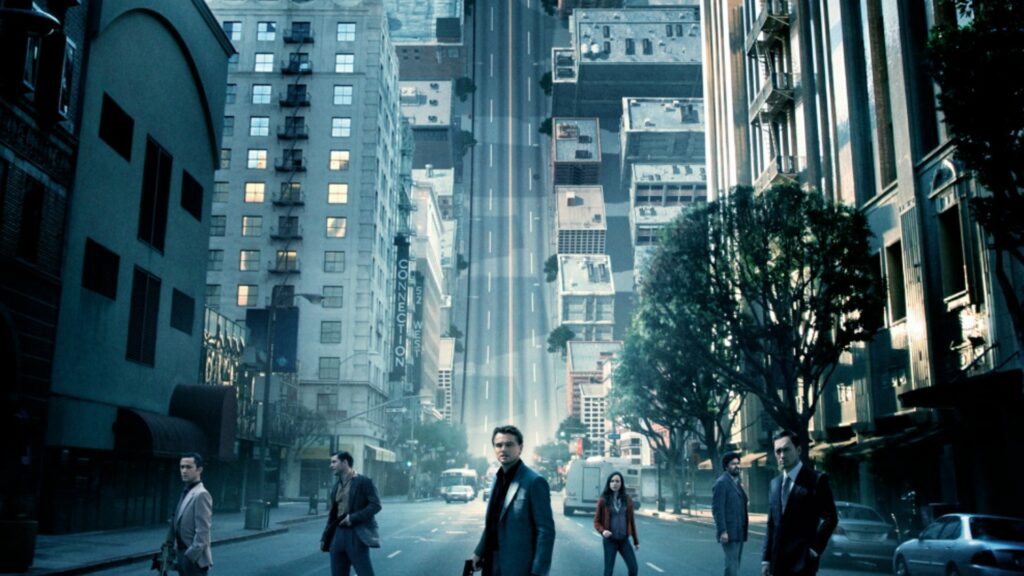 The film, which won four Oscars, belongs to the genre of science fiction, but here this concerns less an external world of tomorrow than the possible penetration and manipulation of the human subconscious. In distinguishing whether certain situations are real or dreamed, it is above all the architecture that helps, thus becoming a bridge to another level of consciousness. Inside and outside worlds mix, and in cinema spectacular special effects think the painterly alienation of space, as Jacobus Vrel used it in his paintings, further into the moving image.
We would like to thank the ZEIT-Stiftung and the Bayerische Staatsgemäldesammlung for their support.