INTERNATIONAL COMPETITION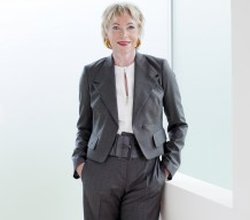 INGVILD GOETZ  is an important private collector of contemporary art. In 1993 she opened her collection to the public in an own museum designed by Herzog & De Meuron for this purpose. Since then numerous solo and group exhibitions have been realized at this venue as well as in other museums. In 2014 she donated the museum and a part of her media art collection to the State of Bavaria and she made the remaining collection available to selected museums as permanent loan. (Photo: Courtesy Sammlung Goetz, Ingvild Goetz, München Fotograf: Thomas Dashuber, München)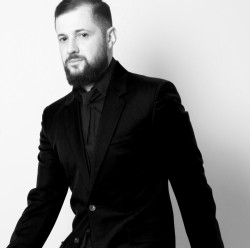 LORIS GRÉAUD Born in 1979 in Eaubonne near Paris, where he lives and works. He studied music and art. Since 2002 exhibitions, in which film, sound installation, performance and process art are intertwined. In 2013 KdK presented his film "The Snorks: A Concert for Creatures" with Charlotte Rampling and David Lynch. Last solo exhibitions in Dallas Contemporary (2015), Louvre and Centre Pompidou, Paris (2013), Kunsthalle Wien (2011) et al. (Photo: Loris Gréaud, portrait, 2014. Crédits : Fahd el Jaoudi – Minsk Studio. Courtesy : Loris Gréaud / Gréaudstudio)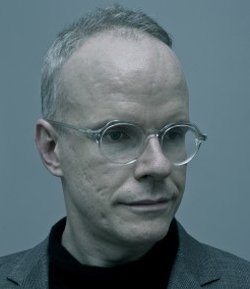 HANS ULRICH OBRIST Born in 1968, Zurich, Switzerland, is Co-director of the Serpentine Galleries, London. Prior to this, he was the Curator of the Musée d'Art Moderne de la Ville de Paris. Since his first show "World Soup" (The Kitchen Show) in 1991 he has curated more than 250 shows. Obrist's recent publications include "Lives of Artists, Lives of Architects", "Ways of Curating", "A Brief History of Curating", "Do It: The Compendium", "Think Like Clouds" and new volumes of his "Conversation Series".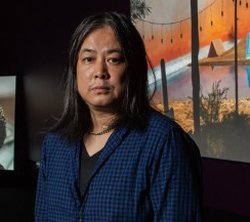 YANG FUDONG Born in 1971 in Peking, lives in Shanghai, is one of the most important artists of China. He was discovered at the documenta 11 (2002) and became famous with his film "Seven Intellectuals In a Bamboo Forest", presented at the 50. Biennale di Venezia (2003). Since then numerous solo exhibitions at Marian Goodman Gallery, Paris (2015), Center for Contemporary Art Singapore, ACMI Melbourne and SALT Norway, Sandhornoy (2014), Kunsthalle Zürich and ShanghART Singapore (2013) et al. (Photo: Mark Gambino)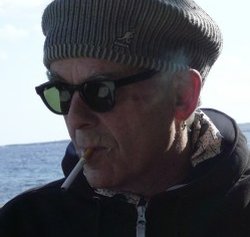 JÜRGEN KLAUKE Born in 1943, lives and works in Cologne. Besides drawing, performance and video installations the staged, conceptual photography forms the center of his work. As pioneer of the art of photography he has not only made history but also created a visual basis for the discourse about identity. Recently his comprehensive group of works "Ästhetische Paranoia" has been shown at the ZKM Kalsruhe and the Museum der Moderne Salzburg.
PROJECT PITCH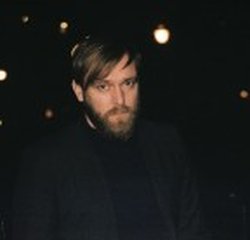 JESPER JUST Born in 1974 in Copenhagen, lives in New York. Since 2000 more than 25 films and installations, a. o. "It Will All End In Tears" (2006), "A Vicious Undertow" (2007), "This Nameless Spectacle" (2011). Last solo exhibitions at the Portland Art Museum, the Des Moines Art Center, Iowa and the National Museum of Modern and Contemporary Art, Seoul, Korea (all 2014). In 2013 he represented Denmark with "Intercourses" at the 55th Biennale di Venezia. Numerous Awards, a.o. the Carnegie Art Award 2008.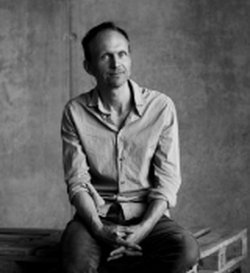 JULIAN ROSEFELDT Born in 1965, lives in Berlin. Since 2010 professorship for Digital and Time-based Media at the Academy of Fine Arts in Munich. Group exhibitions at Tate Modern London, Museum Villa Stuck in Munich or the ACCA Australian Center for Contemporary Art Melbourne et al. Last solo exhibition Kunsthalle Wien. His recent video art project "Manifesto" with Cate Blanchett is realized in cooperation with Bayerischer Rundfunk. (Photo: Monika Hoefler)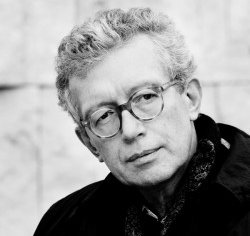 HEINER STADLER Born in 1948, studied at the University of Television and Film Munich, where he teaches as professor since 2004. His films include "King Kongs Fist" (1985), "The End of a Journey" (1992), "Warshots" (1996), and "Eat, Sleep, no Women" (2004) et al. His films have been shown at the Filmmuseum Munich, the Museum of Modern Arts and at the Whitney Museum, New York et al. (Photo: Lena Stahl)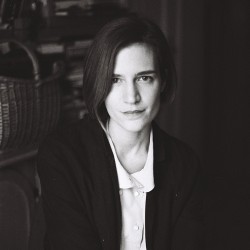 KATARINA STANKOVIC Born in 1982, lives in Belgrade. Studied at the San Francisco Art Institute, the Gerrit Rietveld Academie Amsterdam, the KHM Cologne and is Meisterschüler at the Filmuniversität Babelsberg. In 2013 she won the KINO DER KUNST Project Award for a short film which was developed through the Berlinale Talents Short Film Station and funded by the BKM. Her short films have been screened in international festivals and won several awards. (Photo: Djurdja Stankovic)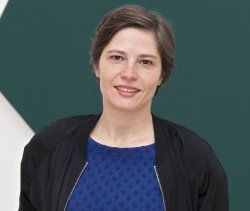 STEPHANIE WEBER Born in 1978, lives in Munich. She studied Art History, Romance Languages and Cultural Studies in Münster and Bordeaux as well as Museum Studies at the École du Louvre in Paris. Since 2014 she is curator for contemporary art at the Städtische Galerie im Lenbachhaus Munich. Prior to this, she worked in New York in the The Museum of Modern Art's Department of Media and Performance Art, Contemporary Fine Arts Gallery in Berlin, Zach Feuer Gallery in New York and Marc Chagall Estate in New York / Paris et al. (Photo: Simone Gänsheimer, Städtische Galerie im Lenbachhaus und Kunstbau)
FILMIC OEUVRE
INGVILD GOETZ Goetz Collection, Munich
ANJA KAEHNY Director Espace Louis Vuitton, Munich
MATTHIAS MÜHLING Director Lenbachhaus, Munich
HANS ULRICH OBRIST Director of International Projects, Serpentine Gallery, London
HEINZ-PETER SCHWERFEL Artistic Director of KINO DER KUNST