15/01, 29/01, 12/02, 26/02/2023
»DEPARTURE – MAX BECKMANN AND THE CINEMA«
Theatiner Filmkunst, Munich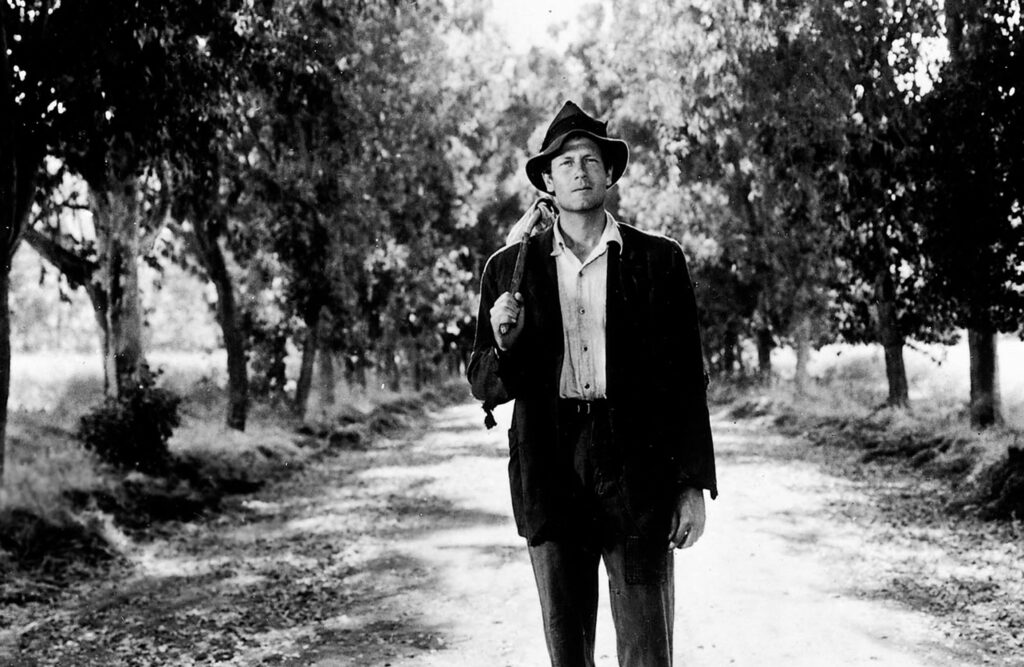 The painter Max Beckmann was an enthusiastic but also critical cinema-goer. Be it Amsterdam, Saint Louis or New York, he saw a film almost every day in exile, as his diary entries prove. He had a special preference for cinema that provided him with distraction from the strenuous work in the studio, i.e. successful genre films from Hollywood, be it adventure or musical.
In a small film series as part of the large special exhibition " Max Beckmann – DEPARTURE" in the Pinakothek der Moderne, KINO DER KUNST presents cinema films from the 1940s that Beckmann saw and mentioned in his diaries.
The series opens with THE GREAT SHADOW from 1943, in which Heinrich George, a friend of the Beckmanns in the early 1930s, plays the leading role. Unlike Max Beckmann and his wife, George had not fled into exile, but had remained in Berlin. He died in 1946 in the Sachsenhausen special camp, where he had been interned by the Soviets.
Each Sunday matinée at the Theatiner Filmkunst cinema is preceded by a thematic introduction by the curatorial team of KINO DER KUNST and Pinakothek der Moderne.
******
Termine:
 15.01.2023, 11:00 Uhr
D 1942 – 95 Min. – dt. – 35mm
Regie: Paul Verhoeven
Buch: Harald Bratt
Musik: Hans Otto Borgmann
Kamera: Richard Angst
Cast: Heinrich George, Heidemarie Hatheyer, Will Quadflieg
29.01.2023, 11:00 Uhr
US 1941 – 90 Min. – engl. OV
Regie & Buch: Preston Sturges
Kamera: John Seitz
Musik: Charles Bradshaw, Leo Shuken
Cast: Joel McCrea, Veronica Lake
12.02.2023, 11:00 Uhr
US 1948 – 103 Min. – engl. O.m.U.
Regie: Charles Walters
Buch: Sidney Sheldon, Francis Goodrich, Albert Hackett
Kamera: Harry Stradling
Musik: Johnny Green, Roger Edens, Irving Berlin
Cast: Fred Astaire, Judy Garland, Peter Lawford
26.02.2023, 11:00 Uhr
 US 1938 – 104 Min. – engl. OV
Regie: William Wyler
Buch: Clements Ripley, Abem Finkel, John Huston
Kamera: Ernest Haller
Musik: Max Steiner
Cast: Bette Davis, Henry Fonda, George Brent, Donald Crisp