INTERNATIONAL COMPETITION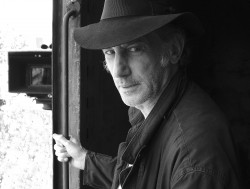 ED LACHMAN Jury President. Award­winning cinematographer and documentary filmmaker. Studied painting, then assisted such greats as Robby Müller, Sven Nykvist and Vittorio Storaro. He works in Hollywood as well as for independent films and has filmed with Herzog, Wenders and Ulrich Seidl as well as Sofia Coppola (The Virgin Suicides, 1999), Steven Soderbergh (Erin Brockovich, 2000), artist Laurie Simmons and repeatedly with Todd Haynes, e.g. in I'm not there (2007) or Carol (2015). Oscar nomination for Far from Heaven (2002), Marburg Camera Prize and an award for his complete oeuvre in L.A. in February 2017. (Photo: Ed Lachman)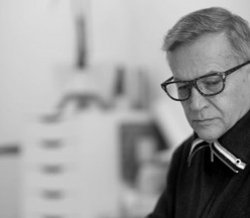 TONY BROWN Artist and professor at the Paris Art Academy. Lives in Beijing and Paris. He has avoided the art scene and gallery exhibitions, much preferring experimentation to production. His work continually investigates the effects of the excess of technology on our daily lives. Participant at the documenta IX in Kassel, his work has been shown in numerous exhibitions in Canada, Europe and the USA. His most famous projects include Downtime in Witte de With, Rotterdam, 1996, which was among the first interactive exhibitions that incorporated the Internet and three­ dimensional animation.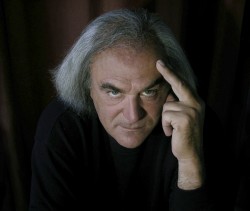 ALAIN FLEISCHER Writer, filmmaker, artist and photographer. The founder and director of the Le Fresnoy French Institute for Postgraduates has directed over 150 films, which have been presented at festivals such as Cannes, Berlin, Rotterdam, New York, Montreal or Venice. Numerous retrospectives of his works have been held, including at the Maison Européenne de la Photographie, the Centre Pompidou as well as in Moscow, Kiev, Seoul and Shanghai. (Photo: Danielle Schirman)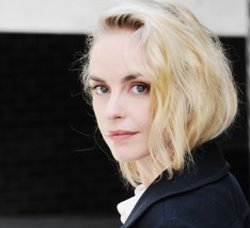 NINA HOSS Is the most internationally well­known German actress of her generation. She was only 14 when she first set foot on the stage. She gained fame with roles such as Emilia Galotti, Minna von Barnhelm and Medea. Today, she is a member of the Berlin Schaubühne Ensemble. High­ lights of her film career – in addition to her title roles for Christian Petzold (Phönix, Yella, Barbara) – include films with Anton Corbijn and most recently with Volker Schlön­ dorff (Rückkehr nach Montauk, 2017). She also played the part of Astrid in the American TV series Homeland. (Photo: Stefan Klüter)
PROJECT PITCH
DORYUN CHONG Began his curatorial career in 2001 with the Korean pavilion at the Biennale in Venice. This was followed by the exhibition Time After Time: Asia and Our Moment in San Francisco (2003). At the Walker Art Center in Min­ neapolis, he accompanied the retrospectives of Huang Yong Ping and Tetsumi Kudo, among other assignments. In 2009, he was summoned to the New York MoMa and given responsibility for solo exhibitions by Bruce Nauman and Henrik Olesen as well as the exhibition Tokyo 1955-1970: A New Avant-Garde (2012). Since 2013, he has been the head curator at the Museum M+ in Hong Kong; he is also a member of the KINO DER KUNST board.
JACOB DWYER Won the 2015 project pitch. After studying art at Newcastle University and obtaining a Master in experi­ mental film at Kingston University, he was an artist­in­ residence for two years in Amsterdam. His previous films have been shown at festivals like the IFFR Rotterdam, Lo schermo dell'arte in Florence or DocNext in Amsterdam. His sound installation PAULALIEN KNOWS BEST premiered in 2015 at the Juliette Jongma and Good Children Gallery, New Orleans. Jacob Dwyer has written for the art maga­zine Metropolis M since 2014.
EVA KRAUS Studied at the University of Applied Arts in Vienna and then worked as a curator at the Cooper­Hewitt National Design Museum in New York. After returning to Europe, she developed the Museum of the Frederick and Lillian Kiesler private foundation and established the Steinle Contemporary gallery in Munich, which she headed until 2012. As a freelance curator, she has headed such projects as A space called public (2013) in Munich and Traces of Disappearance in the Espace Louis Vuitton, Tokyo (2014). Since 2014, she has been the Director of the Neues Museum Nuremberg. Member of the KINO DER KUNST board.
JULIAN ROSEFELDT Since 2013 professorship for time­based media at the Academy of Fine Arts in Munich. Recent solo exhi­ bitions a.o. at Hamburger Bahnhof – Museum für Gegen­ wart, Berlin 2016; Sprengel Museum, Hannover 2016; Kunsthalle, Wien 2012; Taipei Fine Arts Museum 2012; British Film Institute, London 2010; Kunstmuseum Bonn, 2009. Group exhibitions at The Pushkin State Museum of Fine Arts, Moscow 2016; CAFA Art Museum, Beijing 2016; Tate Modern, London 2014; Museum Villa Stuck, Munich 2014 et al. Selected Works: American Night (2009), Trilogie des Scheiterns (2004/05), Asylum (2002).
HEINER STADLER Studied at the University of Television and Film Munich, where he teaches as professor for documentary and television journalism since 2004. His films include a.o. King Kongs Fist (1985), The End of a Journey (1992), Warshots (1996), and Eat, Sleep, No Woman (2004). They have been shown a.o. at the Filmmuseum Munich, the Museum of Modern Arts and at the Whitney Museum, New York.
FILMIC OEUVRE
JEAN-PAUL CLAVERIE Advisor to the Chairman, Fondation Louis Vuitton
INGVILD GOETZ Founder of the Sammlung Goetz
HANS ULRICH OBRIST Artistic Director, Serpentine Galleries
SUZANNE PAGE Artistic Director, Fondation Louis Vuitton
HEINZ-PETER SCHWERFEL Artistic Director, KINO DER KUNST