BURAK ÇEVIK
Nominated by Istanbul Bilgi University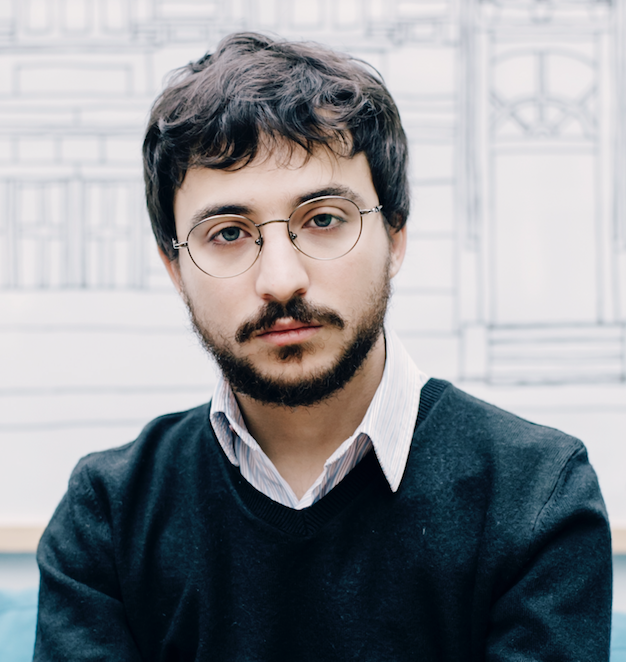 Born in 1993 in Istanbul, Çevik studied film at the Istanbul Bilgi University. Both his second feature film Aidiyet (Belonging) and his video A Topography of Memory have been shown at many international festivals including the Berlinale Forum and the New York Film Festival. His new fictional feature film entitled All The Tired Horses brings together four storylines around one geographical point—Ankara—and leads us from the 16th century B.C. through the era of Sultan Suleiman on to a notorious massacre of demonstrating workers in 1978 and up into the present day.
AFAGH IRANDOOST
Nominated by the Berlin University of the Arts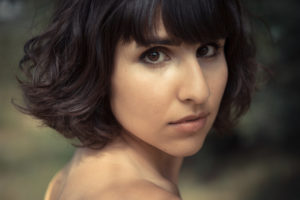 Born in Tehran, Irandoost has lived in Germany since 2006. She holds a diploma in architecture and has also studied art and media. Her medium-length feature film Sing with Me was shot in Los Angeles and other short films and video installations have been realized for institutions such as the Gorki Theater in Berlin, among others. She produces video and advertising clips and is a DJ and organizer of cultural initiatives in the Berlin scene. In her upcoming project, the feature-length film The Last Days of March, four people meet on an island in southern Iran. Each person stands for a different culture, a different way of life and a different society.
NARGES KALHOR
Nominated by the University of Television and Film Munich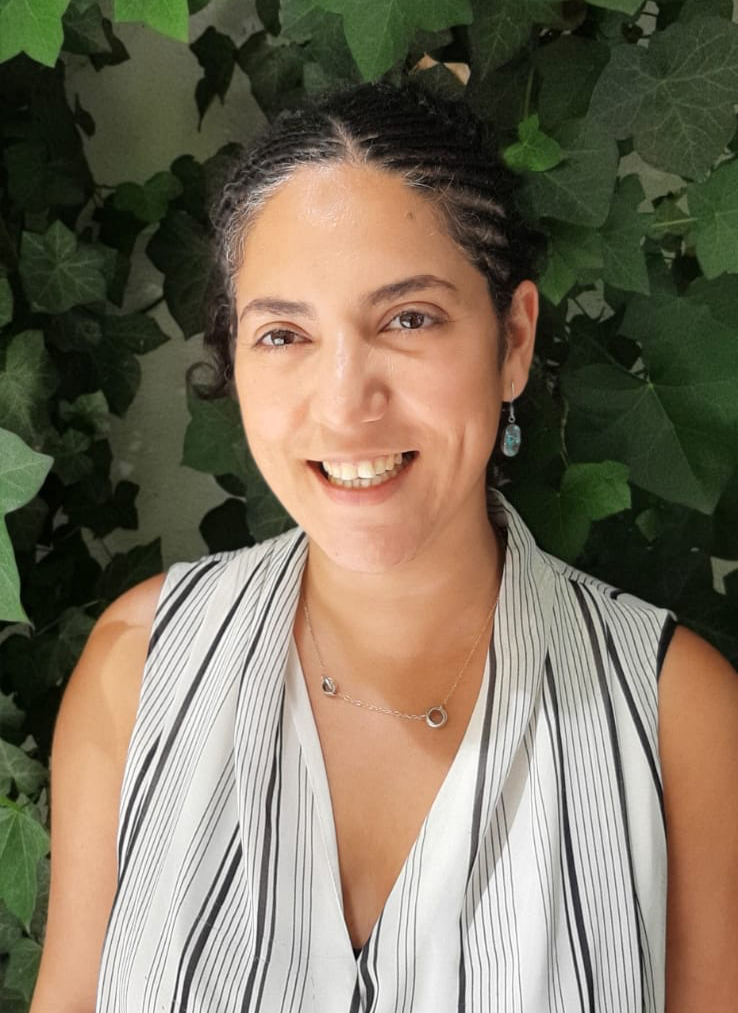 Born in 1984 in Tehran, Kalhor studied at the Tehran Film School. Her short film Die Egge was screened at the International Human Rights Film Festival Nuremberg in 2009. After a successful application for political asylum, she studied at the University of Television and Film Munich. Her second short film Shoot Me (as co-director) was nominated for the German Short Film Award and her video installation Kafan received awards at the Underdox Festival. Her graduate thesis, the film In the Name of Scheherazade, celebrated its premiere at the Festival Visions du Réel Nyon. Her hybrid feature film Shahid is a dramatic comedy that draws on documentary material and the history of religion. In Iranian, the word "shahid" is best translated as "martyr." In the film, a young Iranian woman seeking naturalization in Germany wants to change her family name. Yet, she feels neither strictly Islamic nor dead …
BIANCA KENNEDY
Nominated by the Academy of Fine Arts Munich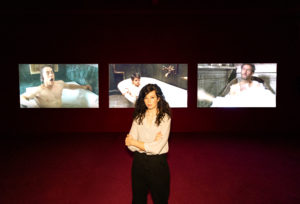 Born in 1989 in Leipzig, Kennedy studied at the Academy of Fine Arts in Athens and Munich. Kennedy's works have been shown in museums, and festivals, including the Kunsthalle Baden-Baden, the CCBB Rio de Janeiro and the Sundance Film Festival. Her most recent project Golden Years uses virtual reality to address prejudices against women over the age of sixty in the advertising industry and mass media. The interactive animation combines self-modelled protagonists with bizarre sound passages from television series and movies.
MELISA LIEBENTHAL
Nominated by Le Fresnoy, Tourcoing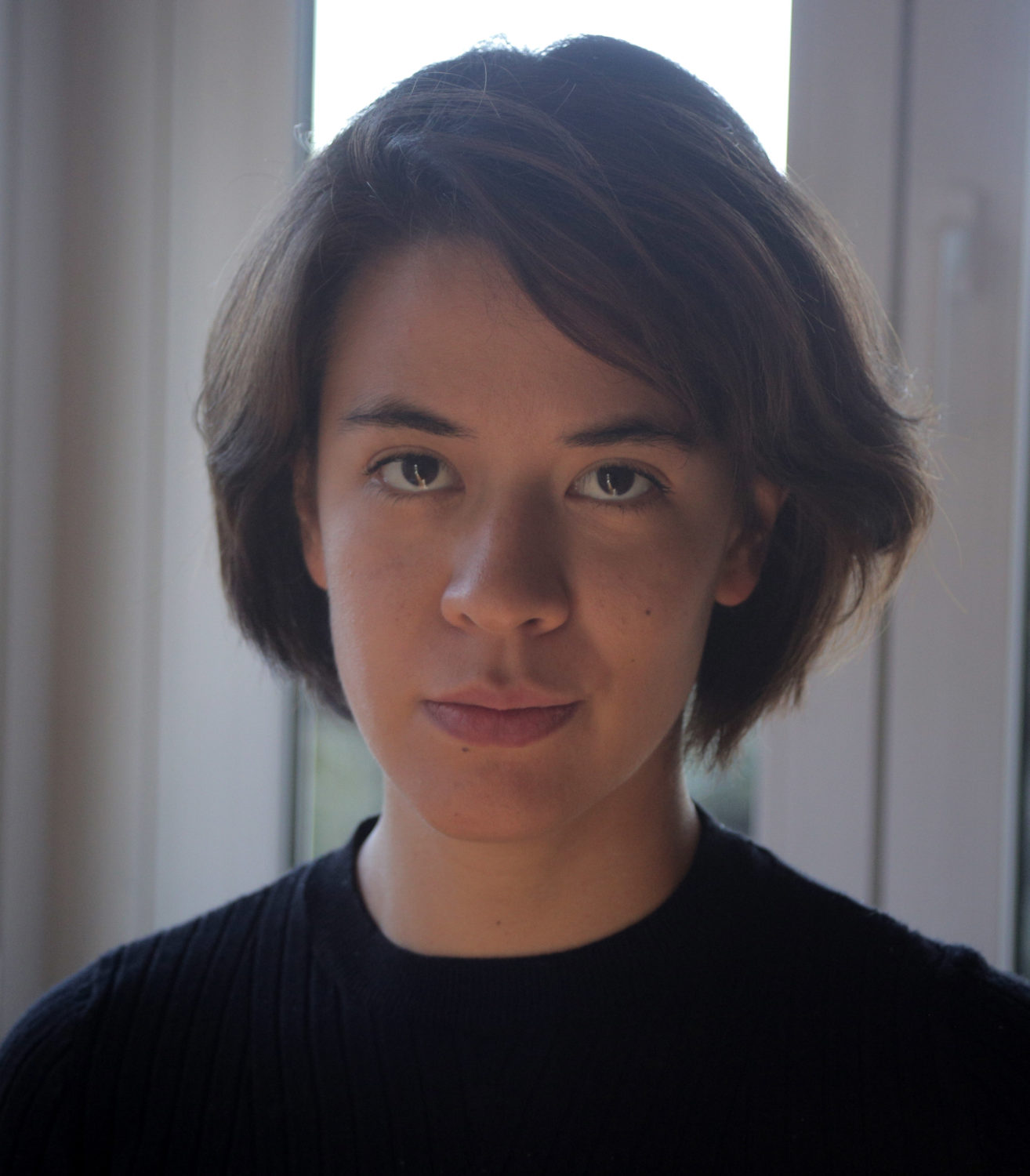 Born in Buenos Aires in 1991, Liebenthal graduated from the Universidad de Cine and did her postgraduate work in media studies at Le Fresnoy under the mentorship of Belá Tarr. After several short films, her feature film debut Las lindas won awards amongst others at the 2016 Rotterdam International Film Festival. Her second feature-length film El rostro de la Medusa recounts the story of a young teacher whose face begins to change beyond recognition. The face and eyes typically denote the identity of a living being, with a few exceptions in the animal kingdom, such as jellyfish, which have no real faces. How should she react to the change? Should she just continue on with her old life? Isolate herself from the world? Or build a completely new identity?
LILI NAGY
Nominated by the University of Theater and Film Arts, Budapest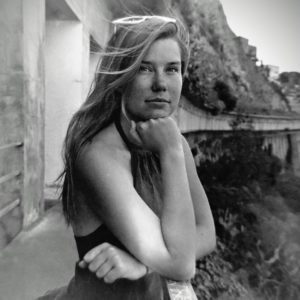 The Hungarian artist completed her bachelor's degree on the topic of "Phallocracy and Female Narrative Voices" in the summer of 2019 and received an Erasmus scholarship to visit the Art Academy in Catania, Sicily. Since then, she has alternately shot commercial advertising and music clips as well as her own short films and videos for theater productions. Her modestly titled Dance Film project is inspired by the life and work of the Austrian painter Maria Lassnig—who died in 2014 and is famous for her provocatively distorted self-portraits in idiosyncratic colors. In the film, the story of the artist's childhood and life is told through dance.
MASHA NOVIKOVA
Nominated by the Academy of Fine Arts Munich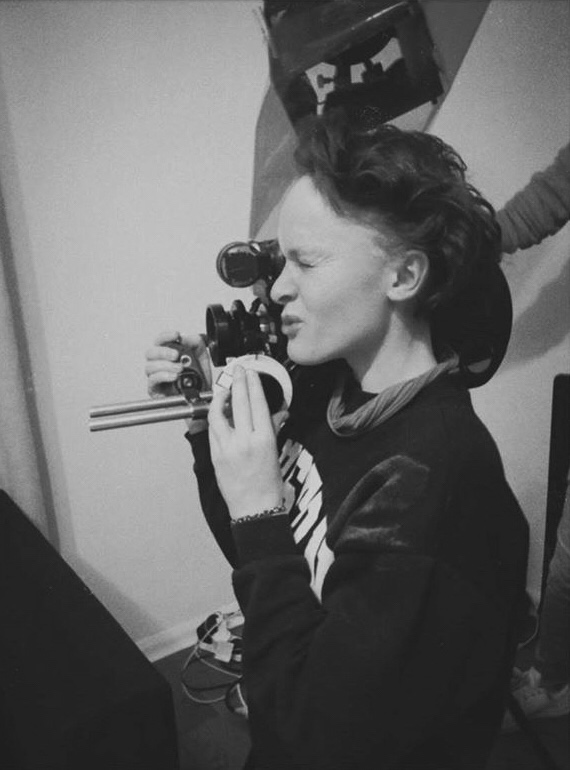 Born in 1989, Ukrainian-born Novikova graduated from the Academy of Fine Arts Munich in 2018 and then moved to London. She has realized video installations including Zwang (Compulsion) and the short films Behind the Noise Barrier and Hedgehog. As part of her graduate thesis at the London Film School, she is currently working on the short film Disillusion. It tells the story of a mother's search for a dignified funeral for her son, who was killed during the 2014 pro-Western demonstrations at Kiev's Independence Square. Her mourning is reflected in the torn country.
JOSSE THURESSON & KARIN KEISU
Nominated by the Oslo National Academy of the Arts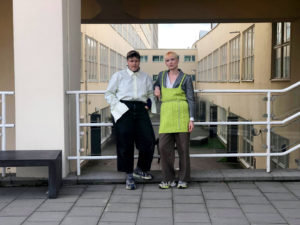 Both members of the Swedish art duo—Karin Keisu (born in 1995) and Josse Thuresson (born in 1992)—graduated from the Oslo National Academy of the Arts. Their video installations, such as Perverse Temporalities, playfully denounce capitalistic clichés of perfection and effective-ness. Their new project, My tongue is a 10 cm long Swedish flag, consists of two parts. The first is based on found footage and examines the connection between contempo-rary patterns of speech and a historical strengthening of right-wing nationalism. The second part deals with the authority of colloquial language over that of minority groups whose own forms of communication—whether their mother tongue or sign language—are systematically suppressed