Ballerinas and Police
Opening Video by Halil Altındere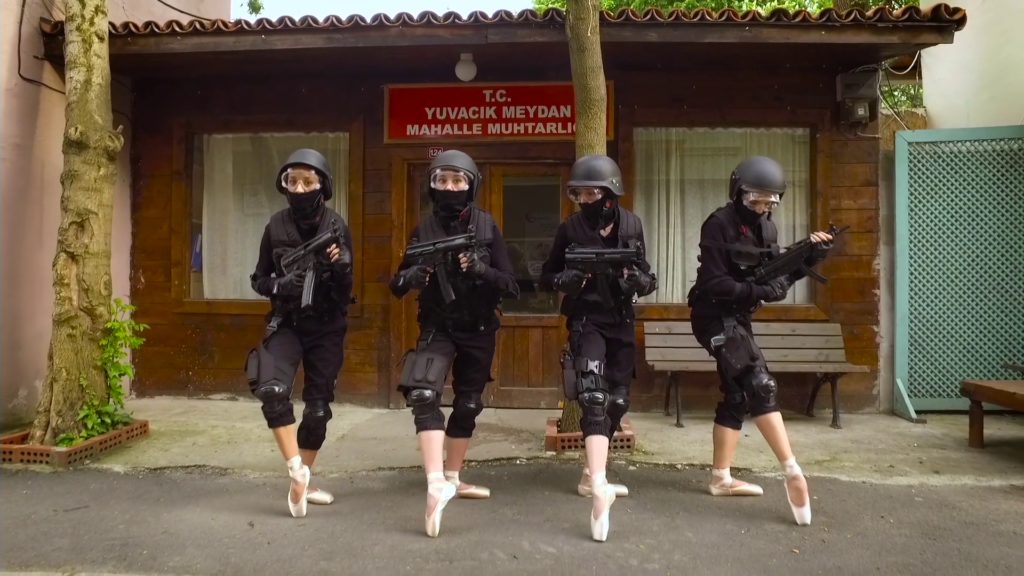 "Ballerinas and Police" (2017): The author of the opening video teaser of KINO DER KUNST 2020 is the well-established Turkish artist Halil Altındere whose works has been shown in the International Competition of KINO DER KUNST. He systematically broaches the important issue of contemporary social reality such as police violence, migration, the life of Turkish community in Germany. Altındere lives and works in Istanbul.
The teaser gives an idea of the next KINO DER KUNST edition's theme: forbidden beauty.