WONG PING, born in Hong Kong in 1984, founded Wong Ping Animation Lab in 2014. Numerous commissions for institutions and companies including M+ Museum, Hong Kong, Nowness and Prada. Recipient of the PerspectiveUnder 40 Award for young art.
Selected exhibitions: Kunsthalle Basel, CAPRI, Dusseldorf, Guggenheim Museum and New Museum, New York. Participation in the International Film Festival Rotterdam, Trickfilmfestival, Stuttgart, London Short Film Festival and Sundance Film Festival
KINO DER KUNST 2020
Wong Ping's Fables 2
CHN 2019, 4K, 13'30'', KANTONESISCH/CANTONESE

Behind the bright retro-pop colors and grating sound effects of video games, Wong Pings' animated fables reveal the social fabric of Hong Kong. They satirically depict the agony of a democratic society moving towards hyper-consumption and the formation of a police state. Made before the out-break of the pro-democracy protests of 2019, the dark twists and turns in the life of a former activist vegetarian cow and a three-headed rabbit show what could have caused the tensions to boil over.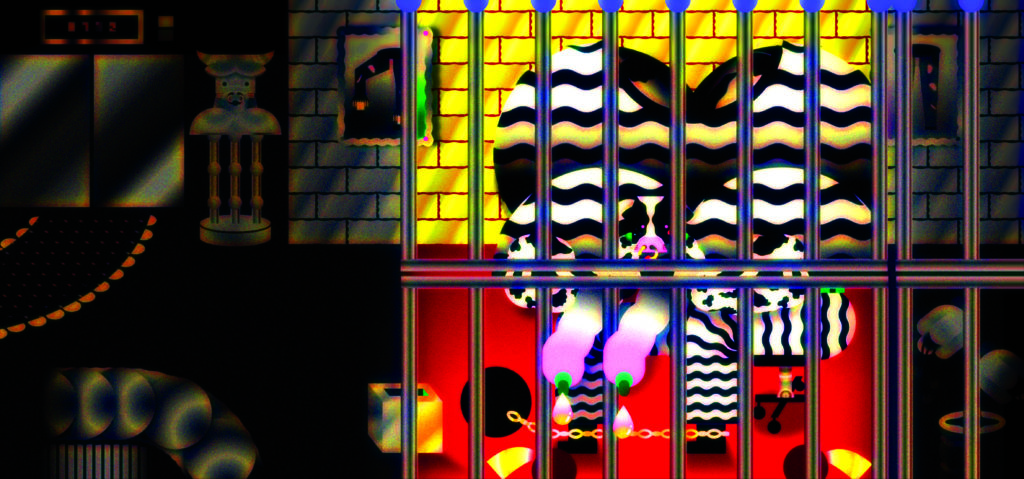 KINO DER KUNST 2015
JUNGLE OF DESIRE
(HKG 2015, HD, 6'50'' CANTONESE)
GERMAN PREMIERE
Funny, brightly coloured animated film on strange marital sex behaviour and other obscure contemporary phenomena, told by a hitherto happy married man whose wife begins prostituting herself – and brings her customers home.