SUE DE BEER, born in 1973, lives in New York. Her video works, photographs and sculptures address the relationship between memory, history and psychoanalysis. Recent solo shows: Tarble Arts Center, Illinois (2019), Boesky East, New York (2018) and Vanity Projects, New York & Miami (2017). Selected group exhibitions: Daata Editions, New York, Sadie Coles, London (2019), Sammlung Goetz, Munich, Art Basel Miami Beach, Haus der Kunst, Munich, MoMA PS1, New York, Schirn Kunsthalle, Frankfurt and ZKM, Karlsruhe. Selected films: The Legendary Leland City Club (2016), The Blue Lenses (2015, KDK 2017), Room 309 (2012), The Ghosts (2011, KDK 2013), Silver and Gold (2011) and Hans und Grete (2004).
Website Sue de Beer
KINO DER KUNST 2020
The White Wolf
USA 2018, 4K, 23'21'', ENGLISCH/ENGLISH
EUROPÄISCHE PREMIERE/EUROPEAN PREMIERE
The classic werewolf tale is used as a lense for transformation, memory, psychology and physicality. On a fictitious island off the coast of New England in the late 1980s, the paths of various characters begin to intersect, all of whom are connected to the secret history of the town through their stays in a local clinic there. The horror thriller was created within the framework of the John Simon Guggenheim Fellowship that de Beer received in 2016 and with the support of Mana Contemporary and the Marianne Boesky Gallery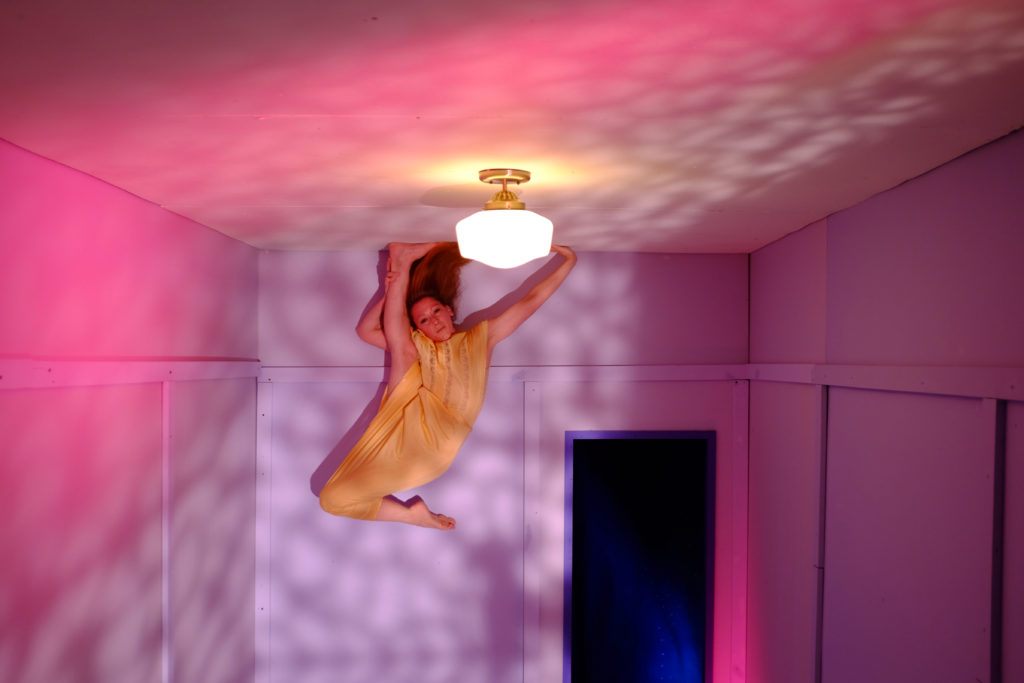 KINO DER KUNST 2013
The Ghosts
(USA 2010, HD, 30 Min., enOF)
The Ghosts is a two-channel video in the form of an Italian "Giallo" film. It tells the story of a hypnotist who retrieves lost lengths of time from peoples' memories and returns them to the patient as if they are experiencing these moments anew. The hypnotist has developed a method that allows her to dive into the deepest parts of the human mind and find the ghosts hidden there.
The Blue Lenses
(USA/ARE 2015, HD, 19'03'', English)
European Premiere
In her short story The Blue Lenses, Daphne du Maurier tells the tale of a woman who will supposedly regain her vision after an operation. When the bandage is removed from her eyes, however, she suddenly sees people completely differently. Instead of human heads, she sees dangerous beasts. Like du Maurier's story, the film also questions reality and fiction as well as trust and deception, with a current political problem as ist protagonist: The Middle East. The film was originally developed by Sue de Beer as an installation.