Shezad Dawood, Born in 1974, lives in London. His multi-media work deals with history and contemporary narratives in relation to his own multicultural background.
Recent solo shows (selected) at Bluecoat, Liverpool, MOCA, Toronto and Frieze LIVE, London (2019). Selected group exhibitions: Gwangju Biennale (2018) and Mori Art Museum, Tokyo (2016). Selected films: It Was a Time That Was a Time, I'm So in I See Ravel (2015), Trailer (2011, KDK 2013)
shezaddawood.com
leviathan-cycle.com
KINO DER KUNST 2020
Leviathan Episode IV: Jamila
GBR 2018, 10'36'', MAGHREBINISCHES ARABISCH/MAGHREBIAN ARABIC
KAMERA/CINEMATOGRAPHY:Tim Sidell
CAST: Houda Echouafni, Zed Josef, Jennifer Lim, Baskher Patel
DEUTSCHE PREMIERE/GERMAN PREMIERE
In an imaginary dystopian future, only a handful of terrestrials have survived a catastrophe in the solar system. In part four of the ten-part Leviathan Cycle, survivors Ben and Yasmine leave their Venetian lagoon for Morocco. Their journey on and under water takes them to Africa where they encounter a mysterious couple, Ding Ling and Nemo, whom they rescue from marauding vagabonds. An almost ethnographic journey into the future and a reversal of the common cliché of migration as a one-way street.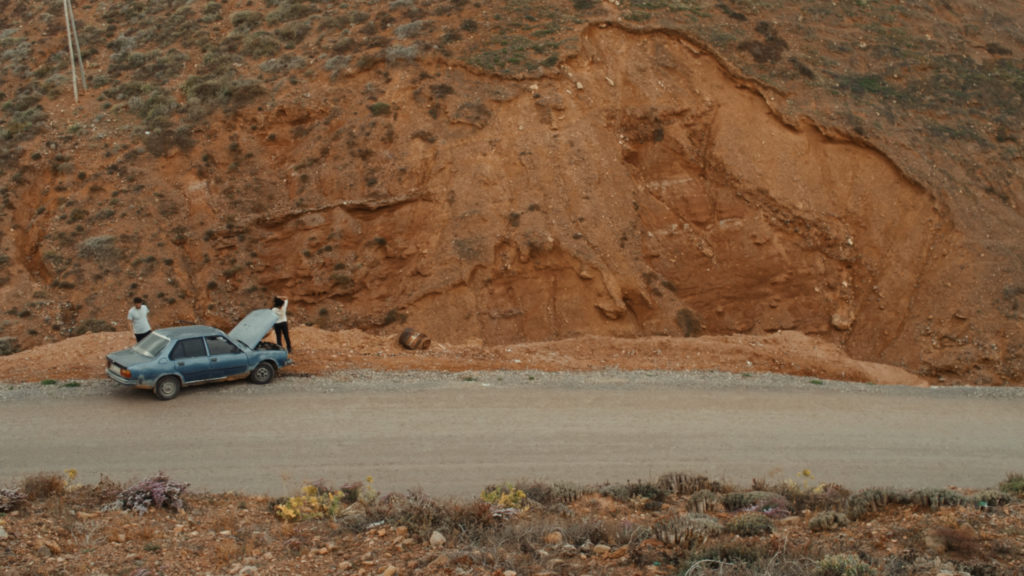 KINO DER KUNST 2013
Trailer
(GBR 2011, 2.35 (SCOPE), 15 Min. 20Sek., en/ur/ar/zhOmeU)
German Premiere
Trailer presents an experimental and alternative reading of footage from the science fiction feature film "Piercing Brightness". One of three parallel films drawn from the same material, it interrogates the syntax of the gallery and cinema context, the narrative structure of short and long films and the codes and interrelation between the different forms.