Alexandre Singh, born in 1980 in Bordeaux, lives in New York and Paris. After numerous installations, performances and a filmed play (The Humans, Brooklyn Academy of Music, New York, 2013 and KDK 2015), The Appointment is his first film.
Selected solo exhibitions: Legion of Honor Museum, San Francisco; Metro Pictures, New York; Fine Arts Museum, San Francisco (2019); Galerie Art: Concept, Paris (2018); Sprüth Magers, Berlin (2016)
KINO DER KUNST 2020
The Appointment
GBR 2019, 4K, 19'45'', ENGLISCH/ENGLISH
CAST: Sam Crane, David Bamber, Harriet Thorpe
KAMERA/CINEMATOGRAPHY: Antonio Paladino
MUSIK/MUSIC: Gerry Arlin
Henry Wallace, a humorless writer, looks at himself in the mirror. Something is not right. Why is his arm broken? And what is this unusual mustache that has grown over his upper lip? He shaves and then inspects his calendar. It says: 12 o'clock, La Folie. But who should he be meeting at this restaurant? This is the start of a mysterious Gothic tale for which the Indian-French artist was inspired by the films of Powell and Pressburger and the stories of E.T.A. Hoffmann and Roald Dahl. Like the story, his pictures are surreal and con-spiratorial, enigmatic and yet precise—an uncanny exoticism.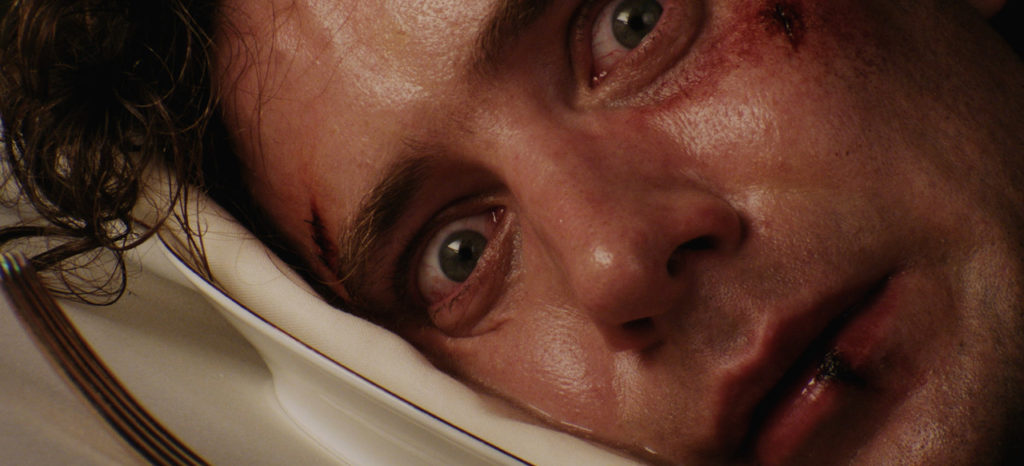 KINO DER KUNST 2015
The Humans
(USA 2014, 173', English)
A drama of ancient Greek proportions about the eternal feud between the Apollonian-conceptual and the Dionysian-excessive in Western art from antiquity to the present day. Aristophanes, William Shakespeare, Woody Allen, George Grosz, Oscar Wilde, François Rabelais and Honoré Daumier as well as the Cubists or Paul McCarthy appear in this film version of a play premiered in a museum, which includes spectacular screenshots and much original music.