Mauricio Sanhueza, born in 1978 in Peru. His work has been exhibited in group exhibitions at the Rome Art Week (2018) and Biennale der Kunstgrafik ICPNA (2008), among others. He has parti-cipated in numerous video-art and experimental film festivals including Instants Vidéo, Marseille (2019), Open Eyes Filmfest, Marburg (2017), International Digital Art Festival (2015), Bardhaman Short Film Festival, India (2017) and Babel International Video Festival, Peru (2012). Other films include: The House (2018), Parasite(2016), Calico (2012, KDK 2013) and The Red Dress (2004).
KINO DER KUNST 2020
The Magic Bullet
PER 2018, HD VIDEO, 3'06'', ENGLISCH/ENGLISH
WELTPREMIERE/WORLD PREMIERE
According to the theory of the "magic bullet," John F. Kennedy was assas-sinated by a single bullet issued from the gun of a lone sniper, Lee Harvey Oswald. The procession of Kennedy's open-roofed presidential limousine, just moments before his murder, returns in various settings via images from Pablo Larraíns feature film Jackie (2016), pictures that can barely be differentiated from the original historical material. Excerpts from historical television commercials interrupt the study. The indiscriminate juxtaposition of reenactment, news broadcasts and commercials softens the sense of reality which, in turn, is enhanced by a fascination of the Kennedys whose aura turned the White House into a mythical Camelot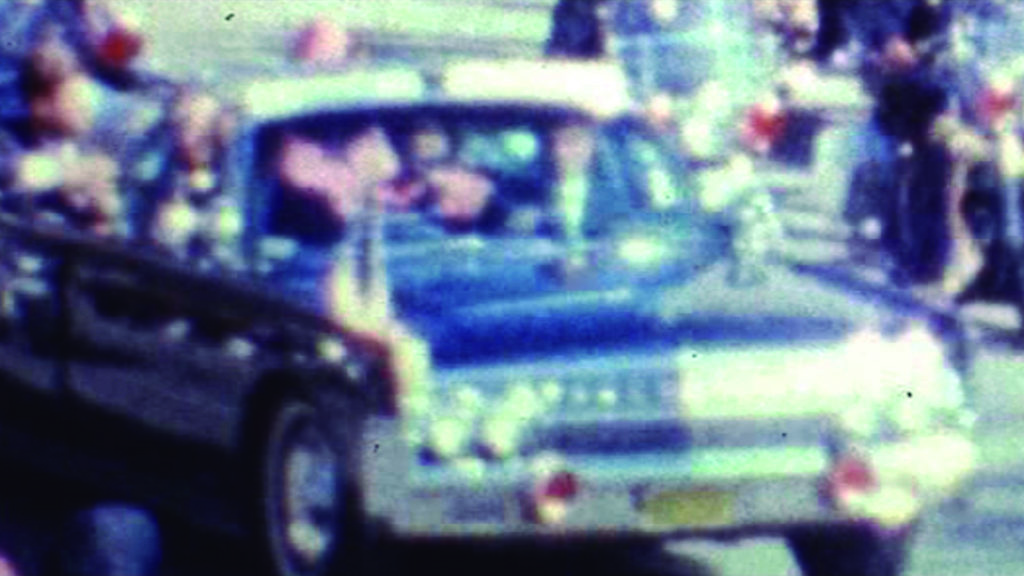 KINO DER KUNST 2013
Calico
(PER 2012, HD, 3 Min. 39 Sek., no dialogue)
German Premiere
Over the years much has been said about dreams and their influence on our life. In many cultures dreams serve to predict the future and in many cases to explain the present as well. Based on the myth of Perseus, Calico was shot entirely in Peru and shows the main character's search for the key to his sad fate.