Clare Langan, born in 1967 in Dublin, lives in Western Ireland. Selected solo exhibitions: Metropolitan Museum of Photography Tokyo, MoMA, New York, The Rubicon Gallery, Dublin and Galerie Anita Beckers, Frankfurt. Other exhibitions include: Katzen Arts Center, Washington, Magda Danysz, Paris, The National Gallery of Ireland (2019) and Dirimart, Istanbul (2018, Best of KDK). Selected films: The Human Flock (2017), The Winter of 13 Storms (2017), Flight from the City (2015) and The Floating World (2013, KDK 2013)
Website Clare Langan
KINO DER KUNST 2020
The Heart of a Tree
IRL 2020, HD, 12', OHNE DIALOG/NO DIALOGUE
Funded by the Arts Council of Ireland
WELTPREMIERE/WOLRD PREMIERE
Eine Kontemplation über die Bedeutung von Bäumen für den Fortbestand des Planeten, gleichzeitig ein Blick in die Zukunft der Menschheit: Wir werden uns weiterentwickeln und anpassen – um zu überleben. Gedreht wurde in einer unfruchtbaren, baumlosen Region, die in der Zukunft, aber ebenso auf einem anderen Planeten liegen könnte. Ihre Bewohner ernten das Gold der Zukunft: sauerstoffhaltige Luft. Sie pflanzen Bäume, in der Hoffnung, den Planeten wieder beleben zu können.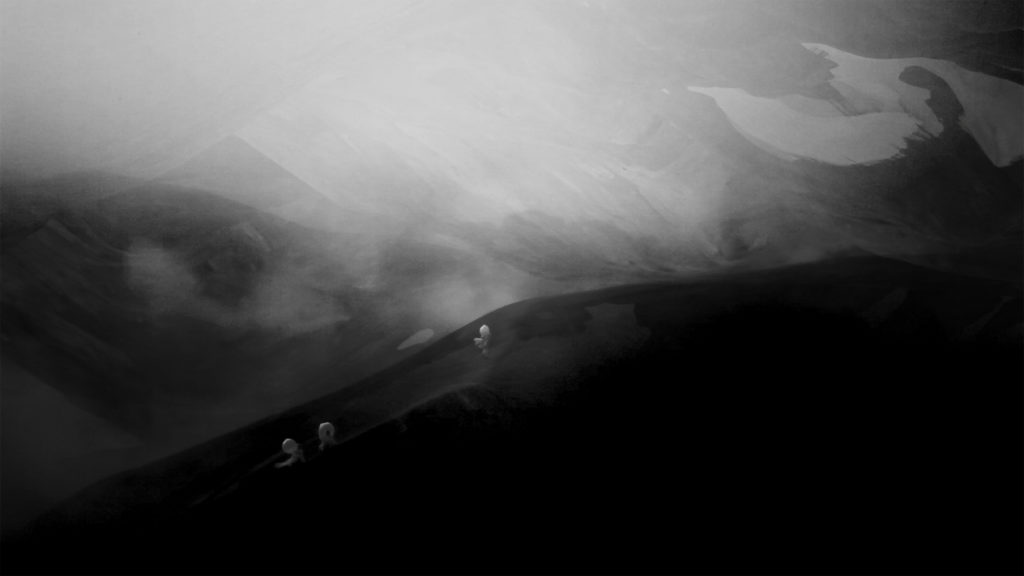 KINO DER KUNST 2013
The Floating World
(IRL 2013, HD, 15 Min., no dialogue)
World Premiere
The Floating World comprises of a film in three parts, shot in three distinctly different places, geographically, symbolically and historically. It is the interplay and progression between the three sections, that gives the project gravitas, adding up to a very powerful study of mankind\'s relationship with the earth, from high aspirations, to its fall from grace.