George Drivas, born in 1969 in Athens, represented Greece at the 57th Venice Biennale (2017).
Recent solo shows at the National Museum of Contem-porary Art, Athens (2018) and La Galleria Nazionale, Rome (2017), as well as a monographicexhibition at the Lumen Quarterly Festival, Peking (2017/18). Participation in documenta 14 (2017) and Festival du nouveau cinéma, Montreal (2015), among others.
Selected films: Laboratory of Dilemmas (2019), Platform Zero(2015) and Kepler (2014, KDK 2015)
Website George Drivas
KINO DER KUNST 2020
Empirical Data 2.0
GRC 2019, 4K, 31', GRIECHISCH/GREEK
KAMERA/CINEMATOGRAPHY: Spiros Pagonis, Claudio Bolivar
CAST: David Malteze
WELTPREMIERE/WORLD PREMIERE
In a monologue, the Georgian actor David Malteze recalls how he arrived in Greece as an immigrant and began to act. His professional simulation as an actor necessarily included his own personal assimilation into society— an additional experience. The double estrangement from one's true self is made evident by his speaking in the third-person, the use of a divided screen and through elegant, high-contrast, black-and-white, Kafkaesque settings.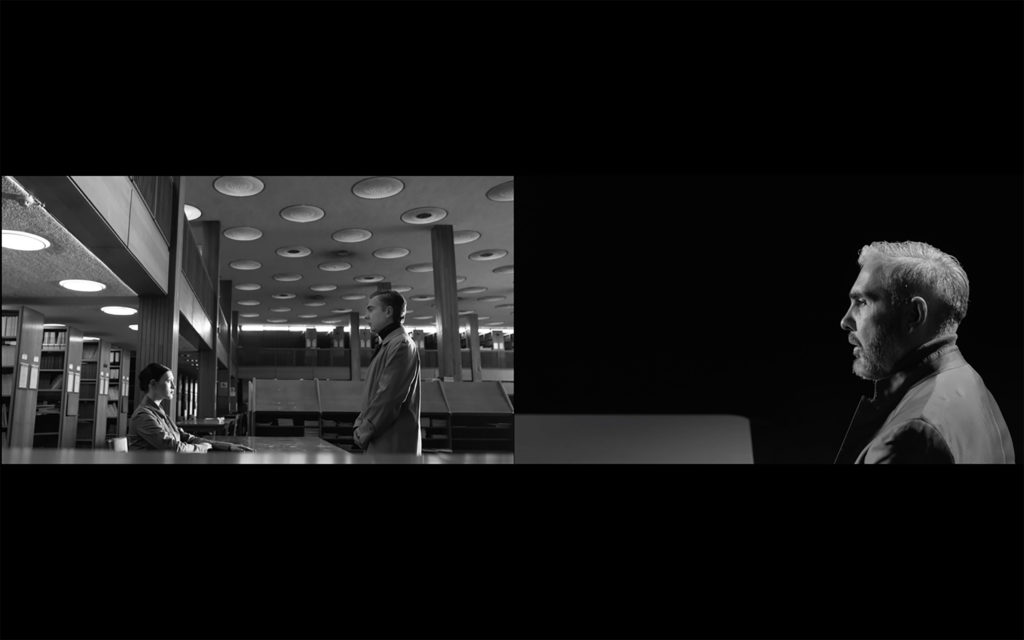 KINO DER KUNST 2015
Kepler
(GRC / GEO 2014, 14', Georgian)
German Premiere
Named after a recently discovered planet whose surface and atmosphere resemble the earth's, this film is a retro-futuristic fairy tale, a commentary on current politics or simply…a bad joke.