LAURE PROUVOST, born in 1978 in Croix-Lille, lives in Antwerp or in a mobile trailer. In 2013, she was awarded the Turner Prize.
Selected solo exhibitions: Les Abattoirs Toulouse (2020); Galerie carlier | gebauer, Berlin; Museum of Contemporary Art, Antwerp (2019); Palais de Tokyo, Paris; BASS Museum, Miami; Lisson Gallery, New York (2018); SALT Galata, Istanbul; Witte de With, Rotterdam (2017); Haus der Kunst, Munich (2015).
Selected films: How to Make Money Religiously (2014, KDK 2015), After After the End (2014), Pink Cloud (2013) and The Artist(2010).
Website Laure Prouvost
KINO DER KUNST 2020
They Parlaient Idéale
FRA, BEL, ITA 2019, HD VIDEO, 28'80'', ENGLISCH, FRANZÖSISCH/ENGLISH, FRENCH KAMERA/CINEMATOGRAPHY: Laure Prouvost, Ciaran WoodCAST: Arnaud Arini, Alexandre Boumbou, Kader Bueno u. a.MUSIK/MUSIC: Flavien Berger, Lafawndah
Colorful and socially diverse, a cheerful cast of performers embark on a trip to the Venice Biennale. Along the way, they meet up with raspberry-killing sturgeons, octopuses that wander across the pavement and flesh-eating tulips: identities undergoing transformation. By car, thanks to levitation, and on horseback, the group progresses quickly, all the while accompanied by wordplays and cheeky commentaries—a surreal filmic journey towards Utopia. The film was part of Prouvost's solo exhibition Deep See Blue Surrounding You / Vois ce bleu profond te fondre for the French Pavilion at the 58th Venice Biennale in 2019.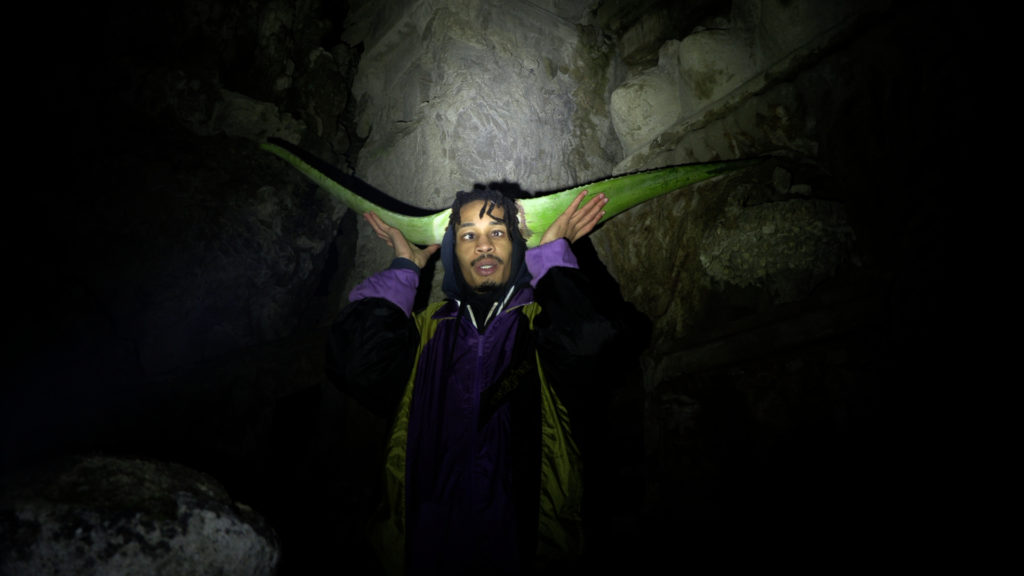 KINO DER KUNST 2015
How to Make Money Religiously
(GBR 2014, 8'43'', English)
Consumption, possession, power – Turner Prizewinner Laure Prouvost nimbly and humorously tells two stories about the importance of money in today's society. Although these stories vary only slightly, the differences are decisive. Déjà-vu or communication gone haywire?