Saskia Olde Wolbers, born in 1971 in Breda, The Netherlands, lives in London. Solo shows at the Van Gogh House, London (2019), Viewmaster Foundation, Maastricht, Fondation Vincent van Gogh, Arles (2017) and Sammlung Goetz, Munich (2010), among others. Selected group exhibitions: The Onassis Foundation, Athens, The Bonnefanten Museum, Maastricht (2020), S.M.A.K., Ghent (2019) and Ota Fine Arts, Shanghai (2018). Other films include: Yes, These Eyes Are the Windows (2015, KDK 2015).
KINO DER KUNST 2020
Pfui – Pish, Pshaw / Prr
GRC 2018, HI-8 ARCHIVE, HD, SONAR, 20', ENGLISCH/ENGLISH
VOICE OVER: George Chalkias
MUSIK/MUSIC: Daniel Pemberton
DEUTSCHE PREMIERE/GERMAN PREMIERE
Dreamlike memories of the shipwrecks that have left behind oil spills and secrets in the world's oceans as well as interviews with Theodosis Alifrangis, the longest-serving employee of a Greek company for toxic waste management, are the raw material for the fictitious confessions and heroic anecdotes of a shipwreck enthusiast. Alifrangis' Hi8 video-takes, made at work during the 1980s and '90s, as well as sonar images of the cruise ship Sea Diamond lying aground off the coast of Santori, provide pictures of a time that is truly lost.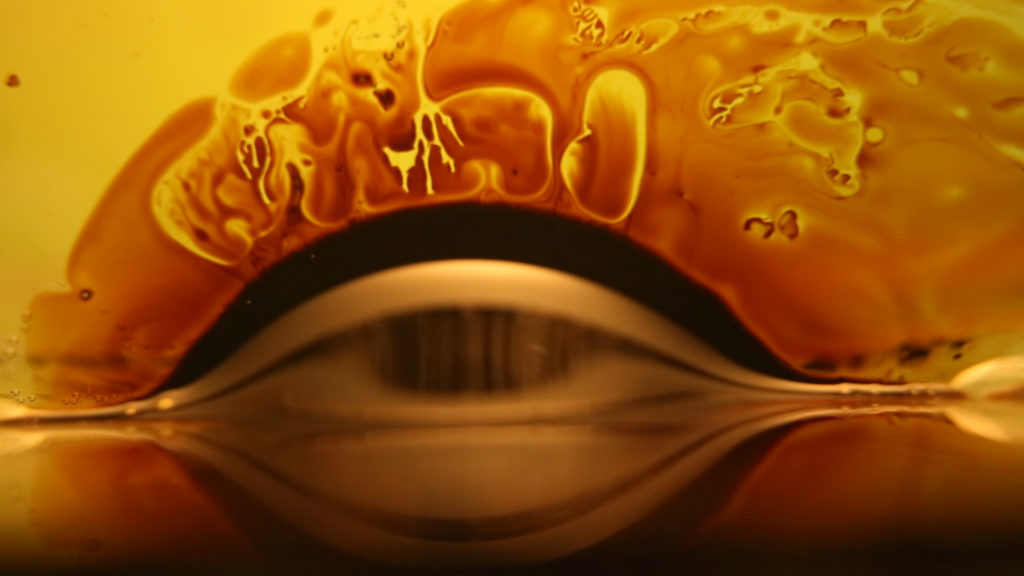 KINO DER KUNST 2015
Yes, These Eyes Are The Windows
(GBR 2015, 18', English)
World Premiere
Funded by the Mondrian Fund, Arts Council England, the Elephant Trust
In 1873 Vincent van Gogh lived in a house in Brixton, London. The artist has created a fictional narrative that traces how his ghostly presence influenced the destiny of the house and its owners. The story is told by the run down building itself and is filmed both on location and in model sets.