Jochen Kuhn, born in 1954, lives in Ludwigsburg. Professor at the Film Academy Baden-Württemberg and Member of the Academy of Fine Arts, Berlin. His work was featured in a monographic exhibition at the International Short Film Festival Tampere (2014). Solo shows at Galerie Artforum, Offenburg, Badischer Kunstverein, Karlsruhe, Künstlerhaus, Hamburg, and Sammlung Goetz, Munich, among others. Recipient of the German Film Prize and the Grand Prize of the Short Film Festival Oberhausen.
Selected films: Zentralmuseum(2016, KDK 2017), Immer müder (2014, KDK 2015) and Sonntag 3 (2012, KDK 2013)
KINO DER KUNST 2020
Gerichtszeichner
DEU 2018, 11'30'', DEUTSCH/GERMAN
MALEREI, KAMERA, MUSIK, SPRECHER/PAINTINGS, CINEMATOGRAPHY, MUSIC, NARRATOR: Jochen Kuhn
SCHNITT/EDITING: Olaf Meltzer
Religion in the courtroom: a man who cuts off ears in the name of God stands before the judge. Tumultuous events that upset the world order develop from this mysterious confession—and the courtroom sketch artist is right in the middle of them.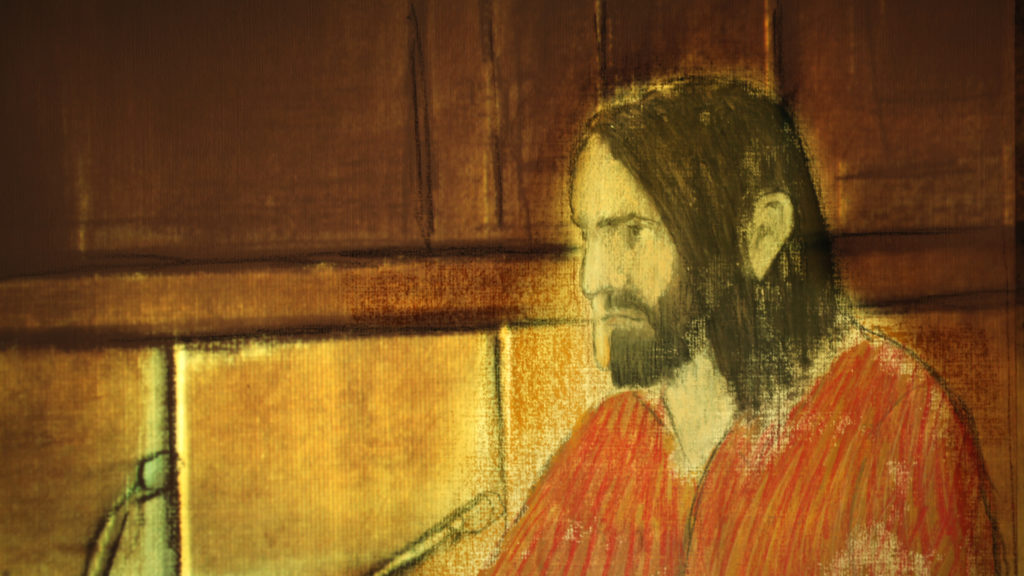 KINO DER KUNST 2017
Zentralmuseum
(GER 2016, digital, 15'40'', German)
World Premiere
Filmic observation about what it's like to inherit a museum.
KINO DER KUNST 2015
Immer Müder
(GER 2014, 6'07'', German)
A short, intentionally laconic cinematic commentary on fatigue.
KINO DER KUNST 2013
Sonntag 3
(GER 2012, HD, 14 Min., deOmeU)
The third part of a series of films about Sunday outings. In Sonntag 3 the main character has a blind date with an unknown woman at the Grand Café in Berlin. And the woman is no-one other than…the German Chancellor.