KINO DER KUNST 2013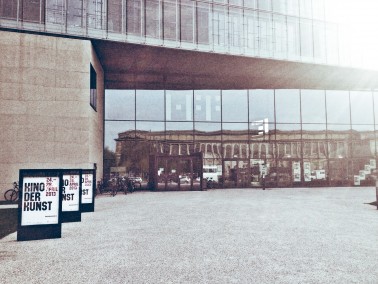 University of Television and Film Munich
Dear festival visitors,
today our festival begins!! How exciting! We are very pleased that it is finally time to start and welcome you! At 11 a.m. our festival center in the University of Television and Film Munich (Bernd Eichinger-Platz 1, 80333 Munich, Germany) will be open.
It is now located on the first floor in the "Seminar Room 3" – follow the signs – and from tomorrow on in the foyer of the HFF Munich.
Tickets for all screenings, accreditations, festival passes, catalogs, information material and so on can be found there!
Our menu item screening overview gives you an overview of the screenings that will start tomorrow at 8 p.m.! Already today start all galleries, museums and exhibition venues with their KINO DER KUNST program! All Infos HERE!
Go for it!
We are on site!
A wonderful first festival day!
Wishes you the KINO DER KUNST team