Banksy
Exit Through the Gift Shop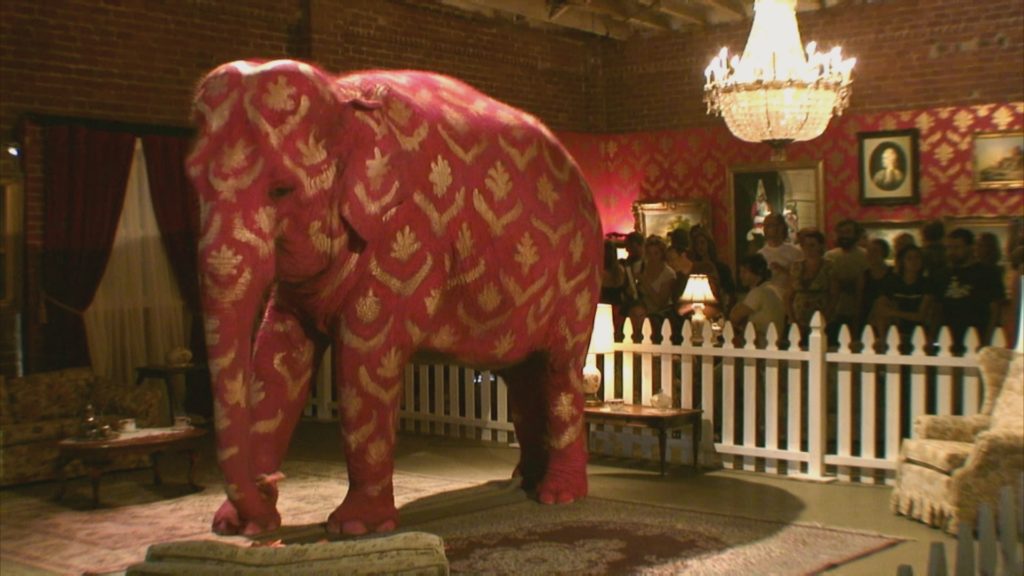 In this feature film where what is real and what might be fake blurs, the infamous, shadowy British graffiti street artist Banksy, who has literally left his mark on cities throughout the world, comes in contact with Thierry Guetta, a Los Angeles-based Frenchman who videotapes various underground art escapades. EXIT THROUGH THE GIFT SHOP follows Guetta's attempts to capture the ever-elusive Banksy at work–only to have the mischievous artist turn the camera back on him with hilarious results. Is it all real? Or could this be Banksy's greatest stunt yet? The film contains footage of Banksy, Shephard Fairey, Invader and many of the world's most infamous graffiti artists at work.
Introduction: Sebastian Pohl (Positive-Propaganda e.V.)
Get your tickets now!
Ticket phone (Germany): 089 / 23 39 64 50.